Datathief Alternative to Extract Data from Graphs
Updated 2 years ago
•
5 min read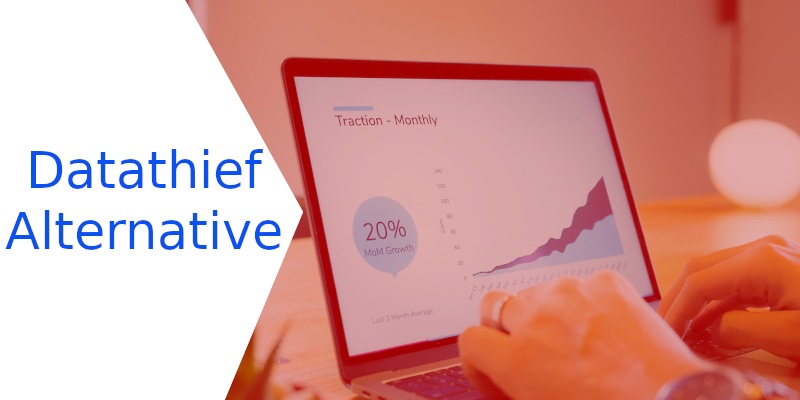 Datathief is a shareware made in Java that is capable of extracting data from XY graphs. Since it is written in Java, you need to have Java installed on your computer to run the software. As said earlier, it is shareware, so you need to purchase the license after evaluation. A single license of Datathief III costs around $25. Although Datathief is able to extract data, it lacks a lot of features and functionalities compared to PlotDigitizer, which is available at a similar price.
This guide lists and compares the differences between both software.
Online interface
Datathief provides no web version. You can use it only offline after installing the software on your machine. PlotDigitizer, in contrast, offers its users a FREE online version. Though the free version has limited features, they are ample enough for basic data extraction. To access all the features, you have to purchase the pro version. You try the free online version here.
Platforms
Since Datathief is coded in Java, it would run in any OS: Windows, Linux, and macOS. However, you need to install Java from its official website to execute the software. PlotDigitizer is also available for all operating systems. Unlike in Datathief, there is no need to install any other external dependencies.
Graph types
Datathief only works with XY graphs and polar diagrams. There is no support for other types of graphs. It is not the case with PlotDigitizer. With PlotDigitizer, you can extract data from XY, bar (horizontal), bar/column (vertical), ternary, polar, maps, and pie/doughnut. Further, you can calculate distance, angle, and area on an image.
UI/UX
PlotDigitizer shines out among all digitizers in the user interface and user experience. PlotDigitizer provides a modern, aesthetic, and easy-to-use interface and user experience, which could save significant time for newbies. In contrast, Datathief has an old, outdated GUI.
Images support
Datathief accepts only standard image file formats, like PNG, JPG, GIF. On the other side, PlotDigitizer, besides common formats, accepts several image formats.
Image editing
Many a time, the image or scanned document available to us is not perfect. We need to edit the image, for example, cropping the image to remove the unwanted portion. In PlotDigitizer, all required image editing attributes are embedded. You can crop, zoom, flip, rotate, and scale the image. Conversely, Datathief has no such useful features.
Axis scales
Datathief has limited axis scales. With PlotDigitizer, you can extract the data from linear and nonlinear scales (logarithmic, date, polar, time, inverse).
Zoom panel
The zoom panel is a very useful tool, especially when you are extracting data points manually. This tool magnifies the portion of graphs around the cursor, so you can more accurately mark points. PlotDigitizer is equipped with a zoom panel. Further, you can customize the level of magnification.
Export options
With Datathief, you can only export the extracted data into ".txt" files. Plotdigitizer allows its users to share the extracted data into numerous formats, that includes, CSV, JSON, MS Excel, Array.
Automatic extraction
Both the software offers automatic extraction.
Dataset management
In Datathief, you can save the extracted data and retrieve it back. But in PlotDigitizer, you also can modify, delete, and sort the extracted data.
Datathief vs PlotDigitizer

| Features | Datathief | PlotDigitizer.com |
| --- | --- | --- |
| Online interface | No online interface | Free online version |
| Platforms | Windows, Mac, Linux (Require Java) | Windows, Mac, Linux |
| Graph types | XY, polar | XY, bar/column (vertical), bar (horizontal), pie/doughnut, ternary, polar, distance, angle, area, maps |
| UI/UX | Outdated | Modern |
| Images support | Support standard image formats | Support several image file formats, including standard ones |
| Image editing | Not available | Yes (zoom, crop, scale, flip, rotate) |
| Multiple axis scales | Yes (linear, date) | Yes (linear, log, reciprocal, date, time axes) |
| Zoom panel | No | Yes |
| Export formats | TXT | CSV, JSON, Array, MS Excel |
| Automatic extraction | Yes | Yes |
| Dataset management | Available | Available |
Screenshots