How to Remove Grid Lines in PlotDigitizer?
Updated 2 years ago
•
2 min read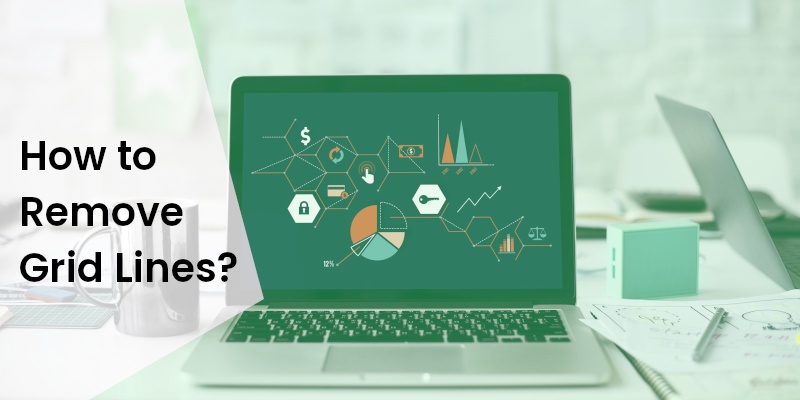 PlotDigitizer is software that allows users to extract data from graph images. You can extract numerical data from various graph types: XY, polar, ternary, bar, column, etc. There are also inbuilt algorithms that automatically detect certain patterns like curves, points. This feature of PlotDigitizer saves time for users and reduces the pain of manually extracting every single data point.
However, these algorithms work on color detection. So, if you are using the curve detection algorithm to extract data points from a curve and there are other patterns on the image similar to the curve's color, for example, grid lines, the result may show inconsistencies. The noises, such as gridlines, could interfere and may give erroneous output.
We have a solution to such problems, and it is possible to eliminate such noises using the image filter "black track."
"Black track" converts the graph image into black and white and removes all the elements that are weak in color. Most of the time, the grid lines are lighter than other plots in the graph, so this filter will work for most cases. But when grid lines are equally dense in the color with the other plots, this filter will be totally ineffective.
You can still manage to work with such rare cases using the masking tool: apply a box or pen mask on the interesting portion and eliminate unwanted elements from the masked portion using the erase mask.
Below is an example that illustrates this.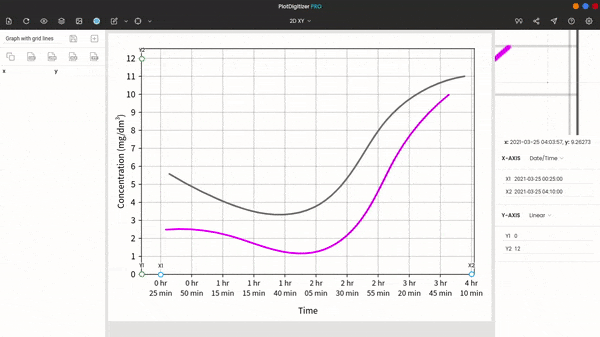 In the above illustration, one of the curves had a similar color to the grid lines of the graph. By applying the image filter, we have eliminated the grid lines. This also has turned both curves into shades of black.
By using the masking tool, you could isolate the desired curve from the other, and we can run the autodetection algorithm on the isolated portion.